2016 Jeep Cherokee vs. 2016 Honda CR-V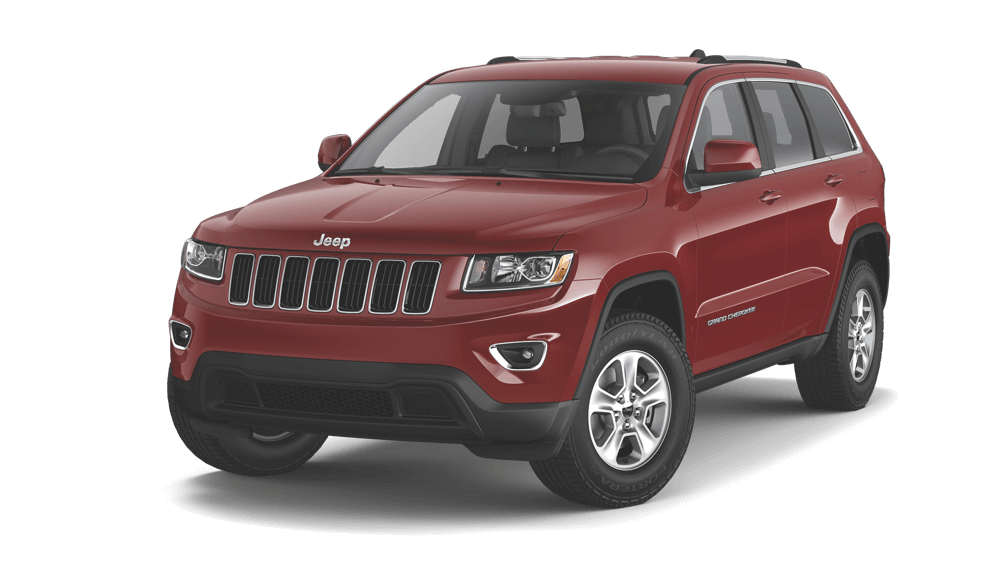 2016 Jeep Cherokee
2016 Honda CR-V
2016 Jeep Cherokee towers over the 2016 Honda CR-V, making it a more desirable vehicle among drivers from Maple Creek and Brooks. Best-in-Class capability ensures unwavering performance across various terrains, all while an award-winning interior and exclusive onboard features provide a flawless driving experience. Keep reading to see how the 2016 Cherokee compares to the 2016 CR-V.
In areas as diverse as horsepower and cabin design, the
Power Options
That the 2016 Honda CR-V lacks the versatility and commanding power of the 2016 Jeep Cherokee is clear to most Maple Creek and Brooks drivers by their nameplates and reputations alone. Those left with any doubts will have them assuaged by a quick look at the engine options of each vehicle.
The 2016 Honda CR-V fits a 185-horsepower 2.4L four-cylinder engine across all trim levels, with no option for serious drivers to upgrade to a more impressive powerhouse. In contrast, the 2016 Jeep Cherokee provides two engine options:
4L Tigershark: Delivers comparable power to the CR-V's engine, putting up to 184 horsepower at your disposal for a responsive yet efficient drive.
2L Pentastar V6: Takes your output right up to a mighty 271 horsepower – a dramatic step forward from anything the CR-V can offer.
Capability
The CR-V has been developed for tamer territory than the 2016 Jeep Cherokee, which can handle the great outdoors just as easily as it can tackle your morning commute. In fact, it offers Best-in-Class capability, with the following features available to help take you further than the competition:
Selec-Terrain Traction Management: Customize your drive to meet the multitudinous demands of changing terrains, with modes available for Auto, Snow, Sport, Sand/Mud, and Rock.
Three 4X4 Systems: Select between Jeep Active Drive I, Jeep Active Drive II, and Jeep Active Drive Lock for anything from all-weather capability to unrivalled towing to boulder-crawling confidence.
Try to accomplish with the 2016 CR-V tasks and journeys that the 2016 Cherokee takes easily in its stride, and you'll pull your vehicle to pieces.
Top-of-the-Line Interior
The 2016 Honda CR-V demonstrates a somewhat uninspired design; everything is where it should be, but nothing about the cabin has been designed to excite the emotions. The Cherokee is something else entirely. It joined such models as the Rolls-Royce Wraith and Chrysler 300 on Ward's '10 Best Interiors' list, and flaunts a number of cutting-edge features.
Popular among those features is the available Uconnect 8.4 NAV multimedia centre, which can provide Maple Creek and Brooks drivers with:
Largest-in-Class 8.4-Inch Touchscreen
3D Navigation
Advanced Voice Command Technology
The 2016 Jeep Cherokee is Head and Shoulders Above the 2016 Honda CR-V
The Honda CR-V is a fine crossover for many Maple Creek and Brooks drivers, but anyone with a thirst for something more will feel unfulfilled behind the wheel of anything but a 2016 Jeep Cherokee. To experience for yourself just how it feels to be in control of such a vehicle, don't hesitate to visit the showroom here at Jackson Dodge.