2016 Jeep Grand Cherokee vs. 2016 Dodge Durango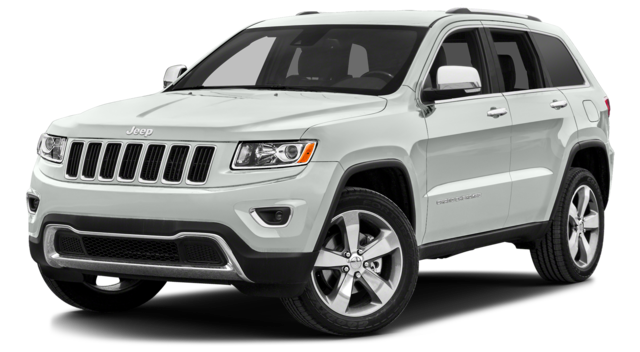 Jeep Grand Cherokee
Dodge Durango
Finding a truly versatile SUV that can accommodate passengers comfortably while still providing ample amounts of cargo space – without the performance hit –  may seem a little exhausting. For the right SUV for your family we've compared the base models of two popular SUVs – the 2016 Jeep Grand Cherokee and the 2016 Dodge Durango – side by side to give you a better look at what each can offer.
Performance
In the performance arena, the 2016 Jeep Grand Cherokee and the 2016 Dodge Durango are nearly identical in powertrain configuration. Both of the vehicles come standard with 3.6L V6 engines with automatic eight-speed transmissions that get fuel economy as good as 11.2 L/100km city and 8.4 L/100km highway. The vehicles do vary slightly in available power with the Grand Cherokee at 240 hp and 420 lb-ft and the Durango at 295 hp and 260 lb-ft of torque. So, while the Durango has higher horsepower, the Grand Cherokee has more torque. Depending on your off-roading or hauling frequency, contact us for all your performance questions.
Features
As far as features go, the 2016 Dodge Durango and the 2016 Jeep Grand Cherokee are once again neck and neck. One difference is that the Grand Cherokee is able to seat up to five passengers while the Durango is able to seat up to seven. However, in the realm of standard and available features, the two vehicles are able to offer many of the same great comfort and convenience enhancing features such as folding rear seats, remote keyless entry, and Uconnect capabilities.
So, Which is Better?
When it comes down to deciding which vehicle is better for your needs there are a few points of comparison to keep in mind. If you're looking for a vehicle that is ready to tow large loads of cargo with ease and efficiency you may want to look towards the 2016 Jeep Grand Cherokee, which is able to provide more torque at the base level than the Durango. On the other hand, if you're looking for a vehicle that has a spacious interior for both passengers and cargo and a powertrain with a kick then the 2016 Dodge Durango may be more your speed. Regardless of your choice, both of the vehicles are exceptional options for an SUV to fit your individual needs.
Make the Right Choice with Jackson Chrysler Dodge Jeep Ram
Whether you decide to go with the 2016 Jeep Grand Cherokee, the 2016 Dodge Durango, or one of the many other great vehicles we have available you know that you'll be in good hands at Jackson CDJR. Stop by our location at 1500 Strachan Road SE in Medicine Hat or contact us by phone at 403-527-5581 to schedule a test drive today.