2016 Jeep Grand Cherokee vs. 2016 Ford Explorer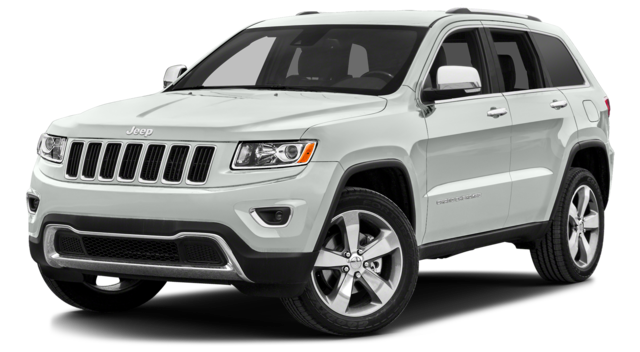 Jeep Grand Cherokee
Ford Explorer
Are you currently on the hunt for a stylish, spacious, and powerful SUV that's ready to take on any challenge you throw its way? Then the 2016 Jeep Grand Cherokee has just what you need. We've compared its base model side by side with the base model of the 2016 Ford Explorer for further exploration.
Performance
When it comes to performance, the 2016 Jeep Grand Cherokee makes it hard for competing SUVs to follow its lead. The Grand Cherokee comes equipped with a 3.6L V6 engine that can deliver 293 hp and 420 lb-ft of torque while the Ford Explorer comes with a 3.5L V6 that can only provide drivers with 290 hp and 255 lb-ft of torque.
The Grand Cherokee also excels in the fuel economy field with the ability to get as high as 9.5 L/100km city and 12.8 L/100km highway. The Ford Explorer uses more fuel with numbers as low as 14.4 L/100km city and 10.5 L/100km highway. And we can't forget to mention that the Grand Cherokee is able to tow 1,200 pounds more than the Explorer at a maximum capacity of 6,200 pounds compared to the Explorer's 5,000 pounds.
Features
In the features department, the 2016 Jeep Grand Cherokee and 2016 Ford Explorer overlap in feature availability in many areas. Even so, there are some features that are offered in the Grand Cherokee that are either unavailable or optional on the Explorer that make the Grand Cherokee stick out of the crowd. Just a handful of these features include dual-zone automatic temperature control, luxury front and rear floor mats, 12-way power driver's seat with four-way lumbar adjust, and a fold-flat front passenger seat.
Which is Better?
The choice here is pretty clear. While the 2016 Ford Explorer is able to present its own set of features and performance offerings, the 2016 Jeep Grand Cherokee is simply the better selection in this scenario. For those looking to find an SUV that's got all the bells and whistles and the versatility to do it all, there's no doubt that the Grand Cherokee will be able to provide them with what they're looking for.
Don't Settle for Less. Go Jeep.
If you're ready to step up your SUV game, then it's time to get your hands on a 2016 Jeep Grand Cherokee. To get the ball rolling just visit Jackson Chrysler Dodge Jeep Ram at 1500 Strachan Road SE in Medicine Hat to check out our available inventory and see our facilities. You can even reach us by phone at 403-527-5581 with any questions or to schedule your first test drive today.