2016 Jeep Renegade vs. 2016 Jeep Grand Cherokee
Renegade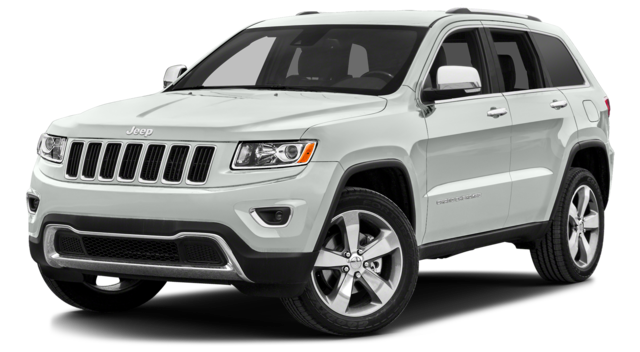 Grand Cherokee
Are you looking to take on a new challenge and need a vehicle that can help you accomplish that? Then you'll be in good hands with the 2016 Jeep Renegade and the 2016 Jeep Grand Cherokee. Check out our side by side comparison of the starting trim level for the two vehicles to find out which one can provide you with the features and performance that will best suit your needs.
Performance
As far as performance goes, each vehicle provides a different kind of performance, which makes them better suited for different kinds of jobs. The 2016 Jeep Grand Cherokee is outfitted with a hardcore 3.6L V6 engine that delivers a whopping 295 hp and 420 lb-ft of torque, making it the perfect vehicle for towing large loads easily and efficiently. The 2016 Jeep Renegade, on the other hand, is equipped with a 1.4L MultiAir Turbo engine that is able to provide drivers with 160 hp and 184 lb-ft of torque. However, with four-wheel drive and impressive fuel economy maxing out at 9.5 L/100km city and 7.5 L/100km highway the Renegade is better suited for long-distance, off-road excursions.
Features
When it comes to standard and available features, the 2016 Jeep Grand Cherokee and the 2016 Jeep Renegade are able to offer drivers with a lot of the same great high-tech comfort and convenience features. However, the Jeep Grand Cherokee does provide upgraded versions on some of the Renegade's features as standard. For example, the Grand Cherokee has 12-way power driver's and passenger's seat with four-way lumbar adjust while the Renegade is only equipped with a six-way manual driver's seat and four-way passenger's seat. The same is true when the situation is reversed, the Renegade has some nifty features that the Grand Cherokee lacks such a height-adjustable and reversible cargo floor.
Which is Better?
With Jeep vehicles you can always expect to get a quality vehicle, the choice comes down to deciding which of the vehicles will work best for you and your family's needs. If you're looking for a vehicle that's ready to take any terrain by storm, then the 2016 Jeep Renegade is the vehicle for you. Though, if you're looking for a heavy-duty hauler that has plenty of power and cargo space, the 2016 Jeep Grand Cherokee may be a better fit for your needs.
Get the Quality You Deserve with Jeep
Regardless of which Jeep vehicle you decide on trying out, you can rest assured that you'll be in the care of an expertly crafted vehicle. Stop by Jackson Chrysler Jeep Dodge Ram today at 1500 Strachan Road SE in AB to learn more about our currently available inventory. You can also reach us by phone at 403-527-5581 with any questions or to schedule your test drive today.