Award Winning Performance Comes Standard for the Ram 1500

The Ram 1500 is a rugged and versatile truck that provides Alberta drivers with plenty of powertrain configurations, comfort and convenience enhancing features, as well as some seriously high-tech components. With such amazing standard and available features, it only makes sense that the Ram 1500 has gained such an eager following. However, if you need a couple more reasons to be impressed by the Ram 1500 then all you have to do is take a quick look at the vehicle's long list of achievements and accolades. While you're at it, a quick peek at the Ram truck's exclusive features couldn't hurt either!
Accolades and Awards
The Ram 1500 excels in a multitude of areas, making its way to the top of some of the automobile industry's most coveted lists. Many of these awards and accolades focus on the performance aspects of each vehicle, proving that by making these lists the Ram 1500 is a much more capable pickup truck than many others in its class. Just a couple of the achievements under the Ram 1500's belt include: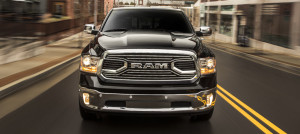 Back-to-Back Canadian Truck King Challenge Winner
FOUR WHEELER's 2016 Pickup Truck of the Year Award
2015 Motor Trend Half-Ton Truck Shootout Winner
3 time winner of Wards 10 Best Engines for the 3.0L EcoDiesel engine
Provider of Canada's Best Selling V6 and V8 engines
Canada's most fuel-efficient full-size pickup truck with 8.0 L/100km highway
These awards are just the tip of the iceberg of great accomplishments for the Ram 1500. The 1500 is also able to provide drivers with a host of Ram exclusive features and capacities that other trucks can only dream of. These Ram truck exclusives enable you to increase performance, efficiency, comfort, and many other aspects of your driving experience. Proving, yet again, that Ram trucks are the way to go. Some of these Ram exclusives include:
Canada's Longest-Lasting Light-Duty Pickups
Class-Exclusive 3.0L EcoDiesel V6
Class-Exclusive Active-Level Four-Corner Air Suspension
Class-Exclusive RamBox Cargo Management System
Class-Exclusive In-Floor Storage
Best-in-Class Cargo Versatility
Class-Exclusive Multilink Coil Spring Rear Suspension
Don't Settle for Anything Less Than the Best
The Ram 1500 has a lot to offer drivers and clearly we're not the only ones who think so. The 1500 clearly stacks up well against competitors, and with all of the awards and achievements this truck has received throughout the years it's clear that the general outlook on the Ram 1500 is positive for a large number of reasons. From performance to cargo capacities, the Ram 1500 has exactly what drivers need with award winning quality. To learn more about the other amazing things that the Ram 1500 has to offer all you have to do is take a quick trip down to Jackson Dodge at 1500 Strachan Road SE in Medicine Hat or give us a call at 403-527-5581.